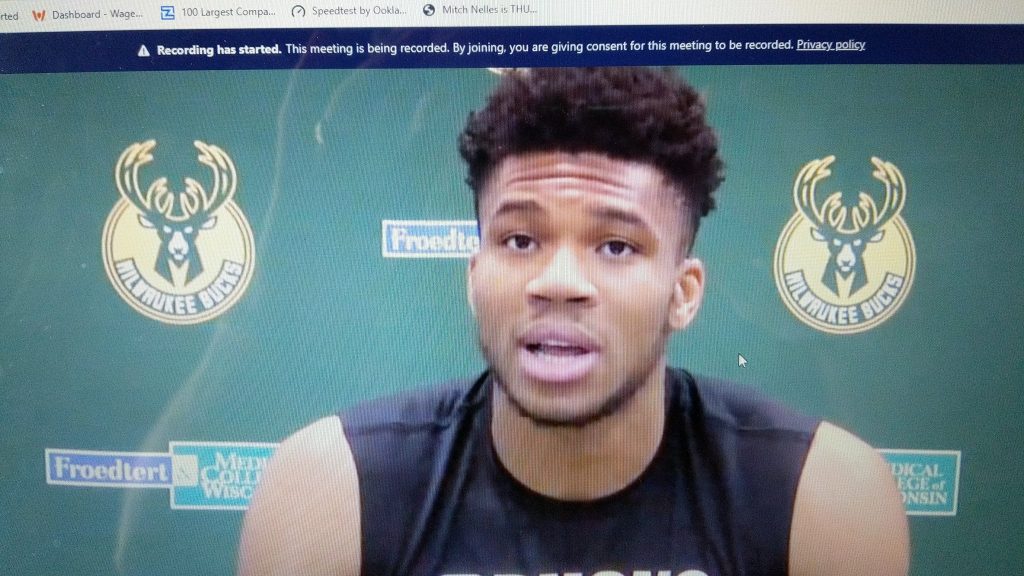 Giannis talked to the media today – it was great to hear from him, to see some of my media friends and peers, and to forget about life for a while.
Giannis is excited. He said the team is excited – they are ready to play. But right now things are weird. All they can do is lift and shoot. Players take turns on the court. Athletic training tables are six feet apart.
Giannis believes mentally he is stronger and is getting stronger physically. He never thought about not playing when the NBA announced its plan – even with his new baby. He knows the NBA and its partners are working as hard as possible to make it safe.
With that said, everyone has health concerns. His mom is concerned, everyone has family members who are concerned.
"It sucks, a little bit" – Giannis when asked about losing home-court advantage. He is sad for the fans, who he clearly loves playing in front of. "It's going to be hard".
He would love for the NBA to come up with an advantage – perhaps a 7th personal foul; an extra timeout; an extra coach's challenge. As Giannis said, you have to play the cards that you're dealt.
As this process moves forward, Giannis thinks things will get more comfortable. He is personally excited and worried… no one knows what to expect. And the end of the day, he wants to play basketball, to go out there and play for something.
Giannis doesn't think any player won't be sad to leave family behind.
Fun Fact: Giannis' girlfriend packs for him… and she must pack for a three-month trip.